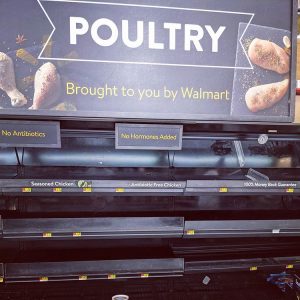 The decade starting in 2020 has started out with a bang.
A novel coronovirus born in Wuhan China quickly swept the globe and has spawned the coronavirus disease 2019 (abbreviated "Covid-19"). Covid-19 is a respiratory disease that has some similarities to the common flu – it can be fatal for those who are elderly or have chronic underlying health problems. Initially, some thought that the coronavirus may be contained to Asia-Pacific countries and that while it may cause some disruptions in the United States due to our reliance on products manufactured overseas, it would not cause a serious public health problem. However, this proved not to be the case as the virus was officially declared a pandemic by the World Health Organization (WHO) on March 11, 2020.
Financial markets in the US and around the world have reacted violently to the emergence of Covid-19. Officials began using the term "social distancing" and stressed the importance of washing hands in attempts to curb the spread of the virus. Covid-19 first appeared in the United States in the State of Washington and quickly spread to nearly every state in the Union. As the reality set in, Americans started to hoard toilet paper, paper towels and other essentials. Shoppers around the country then noticed that basic food products like poultry, meat and non-perishable items were quickly disappearing off supermarket shelves. In mid-March of 202 the industry took a hit as governors around the country began issuing emergency orders that restricted most restaurants from serving food in their dining rooms instead only allowing restaurants to  offer take-out and delivery service.
Covid-19 poses challenges to the food industry faces that few anticipated. As employees around the globe are told to stay home from work while at the same time consumers leave behind empty grocery shelves, experts worry about inventory, supply chain problems and how the food industry will navigate what are uncharted waters.
As of the time we are publishing, Covid-19 seems not to have peaked in the United States and so it remains a fluid situation. What we do know is that shoppers are buying food that will sustain them for a long period of isolation. We can't know how long these patterns will continue but some experts believe that the food industry may be experiencing profound and lasting changes. We are publishing this resource guide to provide links to some of the best information the web has to offer about Covid-19 and how it affects the food industry as a whole.[/vc_column_text][/vc_column][/vc_row][vc_row][vc_column width="1/6″][/vc_column][vc_column width="2/3″][vc_column_text]

General Information

Click here for the FoodIndustry.Com Covid-19 Resource Guide