T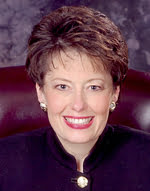 he Kroger Co.has announced that Senior Vice President for Retail Operations and Strategic Initiatives Marnette Perry will retire on April 29, after 44 years with the company.
Ms. Perry joined Kroger in 1972 as a part-time cashier in Portsmouth, Ohio, in the Columbus division. She went on to serve in leadership positions with increasing responsibility. At Kroger's general office, she served as director of produce merchandising and procurement. She was later promoted to president of the Michigan division in 1997, and named president of the Columbus division in 2001. Ms. Perry was promoted to group vice president of perishables for The Kroger Co. in 2003. In 2004, she was named senior vice president of retail divisions, where she was responsible for eight supermarket operating divisions and more than $40 billion in annual revenue.
Perry became a Kroger SVP, overseeing strategic initiatives and operations as well as the company's value formats, in 2012. A successor will be named at a later date.