W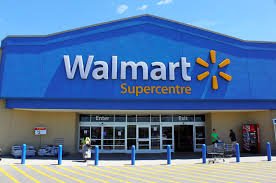 al-Mart Stores will create hundreds of management positions as part of a new program aimed at improving the fresh food sections at its U.S. stores, according to an artocle by Reuters.
Wal-Mart, the largest grocer in the United States, has already hired 30 field managers and plans to hire hundreds more over the next three years. Their job is to train workers and take other steps to improve the fresh food offering in stores, the people said.
A Wal-Mart spokesman said the company was in the process of hiring managers "to help ensure quality and consistency in our fresh operations." Wal-Mart has placed a renewed emphasis on fresh food under the strategy of Greg Foran, head of the company's U.S. operations. Foran sees a better fresh food offering as key to reviving sales growth.
The move to install a new layer of managers comes as Wal-Mart faces growing competition for grocery shoppers from national and regional supermarket chains like Florida-based Publix Super Markets Inc and Texas-based H-E-B. The new managers will oversee the fresh food operations at about 10 stores each.
Wal-Mart has about 4,600 stores across the United States.