[vc_row][vc_column width="1/12″][/vc_column][vc_column width="10/12″][vc_column_text]In the United States an organic food is USDA certified as compliant to a strict set of requirements as to its production and contents. The USDA's National Organic Program (NOP) has rules that the food industry must adhere to – the rules for crops do not allow products to be grown with or contain:
genetically modified organisms
ionizing radiation
pesticides
sewage sludge
synthetic fertilizers
Rules for animals that produce meat, eggs, or dairy are:
They may not be administered antibiotics or growth hormones
They must have access to the out of doors, clean water, sunlight and the ability to move freely. This is not the same as free range however, or the term grass fed, or cage free.
Many consumers are confused about the difference between organic and natural foods. This article explains the difference.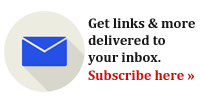 [/vc_column_text][/vc_column][vc_column width="1/12″][/vc_column][/vc_row][vc_row 0=""][vc_column 0=""][vc_widget_sidebar sidebar_id="headerad"][/vc_column][/vc_row]